Now, more than ever, it's important for everyone to stay safe. And for a lot of us, that means staying home, away from the training facilities and team mates. We know that the Covid-19 pandemic has become a difficult situation for everyone, so we're offering temporary pricing on our lecture plans to help you take advantage of this time to continue your professional development.
We have two levels of membership, the Professional Level is for you if you are new to soccer science and performance and would like to learn more this essential element of the game taking you to Intermediate level knowledge. The Elite Level membership is for more advanced in depth insights, data, and absolute cutting edge lectures to help you push the envelope of human and team potential.
SILVER MEMBERSHIP
60+ hours of Professional Lectures

Beginner to Intermediate Levels

International Faculty

Discounts on Certificated Courses

New Lectures Added Weekly

Technical Papers and much more

24 / 7 Immediate Access

[wlm_stripe_btn sku=1575544465 button_label="Join Now" pay_button_label="Pay"]
SILVER MEMBERSHIP
60+ hours of Professional Lectures

Beginner to Intermediate Levels

International Faculty

Discounts of Certificated Courses

New Lectures Added Weekly

Technical Papers and much more

24 / 7 Immediate Access

[wlm_stripe_btn sku=1585301716 button_label="Join Now" pay_button_label="Pay"]
GOLD MEMBERSHIP
130+ hours of Professional Lectures

Advanced Level Lectures

International Faculty

Discount of Certificated Courses

New Lectures Added Weekly

Technical Papers plus much more

24 / 7 Immediate Access

[wlm_stripe_btn sku=1585155442 button_label="Join Now" pay_button_label="Pay"]
The sale is available for new members only and will auto renew at this low price… for the period of your membership. This special price is only available for a limited time so don't miss out!
Are You A Serious
Student Of The Game?
If you're looking for that competitive edge with your team then you're in the right place. Managers and coaches are looking to their soccer science and performance staff to help them get that competitive edge. Whether that's from team psychology to training load management, it's the fine details that define success. Our faculty of Professors, Doctors and Professionals have designed lectures in all areas.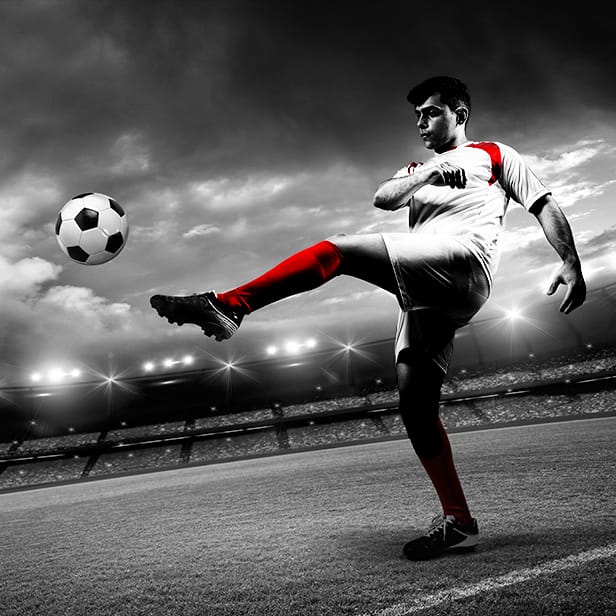 Global Faculty
Covering all FIFA Confederations you'll find our lectures span every continent.
We're the trusted provider of Soccer Science & Performance education for a number of FIFA Federations.
Now is the time for you to get onboard and take your performance to a higher level.
Latest Lectures
These are just some of the latest lectures added by our talented faculty.
WHAT PEOPLE ARE SAYING ABOUT US...
Steve McClaren
Manchester Utd, Middlesborough, FC Twente, Wolfsburg, Nottingham Forest, Derby County, England
"This is by far the most innovative style of learning that I've seen in this digital era. The breadth of topics covered, combined with the level of detail and insights makes this a must learning environment for any coach who is working or wants to get into the game and progress to the highest levels."
Tony Merola
(UEFA A License)
Boys ECNL Director - Tulsa Soccer Club, USA
"Never before have I seen a unique set of soccer specific performance & coaching specialists under one banner and available 24 hours a day 7 days a week to learn within the comfort of my own home. Being part of the educational partnership program with ISSPF has opened up a new & time efficient way for both myself as Technical Director, and my club coaching and fitness staff to up skill and develop as coaches." 
Ringo Wu
(AFC 'B' Coaching Certificate)
Head of Physical Education & Sport, Nanwai Kings College Soccer Team, Jinkai District, Jiangsu, China
"ISSPF have managed to provide our soccer coaching staff within our college team with a 1st class opportunity to learn & apply some key performance coaching aspects. The opportunity to personally develop & track the staff's progress through their assisted e-learning process is very impressive. I highly recommend the content as a must for all individuals tasked with the development of soccer players across all levels of the game."
Sir Alex Ferguson
Aberdeen, Manchester United
"Sports science, without question is the biggest, most important change in my lifetime. It has moved the game onto another level that maybe we never dreamt of all those years ago. Sports science has brought a whole new dimension to the game."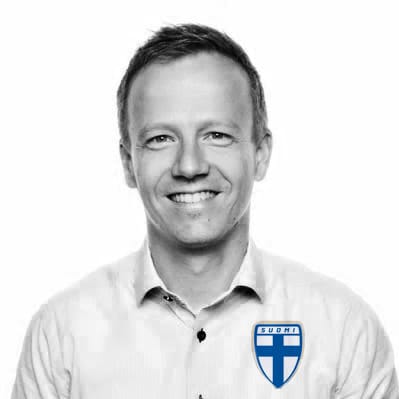 Kari Ukkonen
(UEFA Professional License)
Head of Coach Education, Football Association of Finland, UEFA, Helsinki, Finland
"Working with ISSPF as an educational partner has allowed us here at the Football Association the chance to provide CPD and continue to educate our coaches across a wide range of learning levels from our UEFA foundation levels through our UEFA Professional Licence. Offering our candidates, the chance to use both the ISSPF platform & specific soccer courses, is a huge advantage to us as an education provided within the game" 
Vin Blaine
(CONCACAF) Director of Football & Coach Education, US Virgin Islands Soccer Association, FIFA Coach Educator, US Virgin Islands
"An experienced director with a demonstrated history of working in the soccer industry & having developed across a range of sports psychology, match analysis, player development, and sports management - I feel the opportunity to integrate the e-learning facility available from ISSPF into as a federation, club or individual self-development level is of huge benefit. As a FIFA & CONCACAF Instructor & Director of Football I have rarely seen an educational tool as good as this to positively influence individuals across a range of key soccer topics." 
Leo Lucas da Silva
(Level-2 License)
Youth Academy Coach, Botafogo de Futebol, Brazil
"Using the ISSPF learning facility has opened my eyes to the detail and incredible knowledge provided from an elite faculty of elite coach developers and soccer science educators. As an individual who continually wants to progress my coaching pathway, I think this might be the best solution to increase my awareness of all elements of the game. The large amount of content and lectures available has already, and will continue to improve me. Gaining the Foundation Certificate in Soccer Science & Performance was extremely to me."
Mario Cantaluppi
(UEFA A License)
Youth Academy Head Coach, FC Basel, Switzerland
"I am always looking for ways to combine coach education and professional coaching development with my full-time job within professional soccer. The time constraints are very difficult generally, but ISSPF have provided a fantastic platform to bring coach education to my own home during busy schedules. The range of topics on offer gives a broad & unique continued professional development" 
Oriol Gonzales
(UEFA Professional License)
Head Coach & Technical Director, Angkor Tigers FC, Asian Champions League, Cambodian Superleague, Cambodia
"Living abroad to work as a soccer coach has its difficulties in terms of coach education provision due to travel and time commitments. Being able to access the ISSPF platform has allowed me not only to maximise my spare time from a self-development perspective, but we have also been able to gain certifications & qualifications as a club across all elements of the game. From our senior squad staff to the academy staff, ISSPF is a fundamental education tool for our club development strategy."
Jingze Quan
(AFC 'B' Coaching Certificate)
Director of Youth Development Coaching, Eagles River FC, Yanbian, Jilin, China
"Being able to develop the coaching staff throughout the club here in Eagles River FC is a large part of my role within the club. Having come across ISSPF and now using the e-learning platform for our English-speaking Chinese coaching, and medical staff we have been able to improve our focus and upgrade some key elements within the organisation. As a large grassroots club here within the province, we feel using ISSPF as an educational partnership is of huge benefit" 
Woody Jacobs
(SAFA Level 1 Diploma)
Assistant Manager & Coach Developer, Namibian National Soccer Association, Namibia
"Working as both Assistant Manager with elite players of our national team, I have been able to directly take a lot of content and thought provoking ideas from the content on view within ISSPF and use them to the benefit of our national players. Furthermore, I am delighted to say that we are now integrating the ISSPF online courses into our coach development program to uplift the whole coaching education aspects of our nation."
Susan Lockyear
(FFA Advanced Coaching License)
Head Coach & Technical Director, Canberra State County FA, Australia
"As the game develops within the professional women's game & also filters down within the girl's academy programs across the world, we are proud to be at the forefront of driving the developmental aspects of the game in this area. To be able to link as an educational partnership with ISSPF is a huge part of our federation soccer development strategy, and as we can now offer a range of online content, certification qualifications and courses from a range of leading professionals – we have already seen a direct enhancement across our coaching content and performance department delivery."
Lorenzo Francini
(MSc)
Head of Performance, AC Milan, Women's Division, Italy
"As a fitness coach and sport scientist working at the elite level of the female game, I feel that ISSPF and their integration of both applied and academic quality is something that will be of huge importance for people within our industry. ISSPF have manage to accumulate a faculty of leaders across soccer science, medical & coaching science that will enable them to educate people from a very insightful and practitioning way."
Frequently Asked Questions
If I join today when do I get access to ISSPF?
Immediately… simply choose which level Professional or Elite on the respective join now button above and then follow the instructions, within a couple of clicks you'll be taking your first lecture.
I'm a beginner is there anything here for me?
If you're a beginner, the good news is you won't be for very long. Our Professional Level membership is ideal for your needs. The lectures in the Professional Level are geared towards beginners through to intermediate knowledge levels.
Can I upgrade to Elite Level?
Yes! If you choose to upgrade your membership from Professional to Elite, you will just pay a prorated amount on the day of the change and gain immediate access to all your new features and advanced lectures!
Can I join from anywhere in the world?
Definitely! We have members from all over the world. All prices listed are in GB Pounds (GBP), so please be aware of your country's conversion rates before purchase or renewal. All of our lectures are delivered in English, but we're working on the ability to have multiple languages.
Can I access ISSPF on any device?
Yes! Your ISSPF membership allows you to login and start learning anytime, anywhere, from any type of device.
Can the lectures be downloaded?
Our lectures are proprietary and can only be found on ISSPF. You can watch the lectures as many times as you wish, we even have a facility for you to make online notes while watching the lectures which you can then download.
How do I cancel?
You may cancel your membership from your Profile Page. You will still have access to your account until your membership expires. If you have any problems canceling your membership or have questions, please contact customer service.
Do I need any special computer skills?
Only very basic computer knowledge is required. If you can point and click a mouse, then you're okay! All training materials are delivered via our online learning portal, which you get access to the moment you register.